AI Innovation Center
Industrializing AI in the Brainport Eindhoven region
The AI Innovation Center is an incubator and accelerator for Artificial Intelligence applications in Brainport Eindhoven area in the Netherlands. ​Our Center is the home base of the regional applied AI community. We orchestrate the AI ecosystem by connecting companies, professionals, entrepreneurs and students, hosting events and educational and incubating new projects.
The AI Innovation Center was established by High Tech Campus Eindhoven with the mission to industrialize AI in the Brainport Eindhoven region. The 250 companies located at HTCE name the adoption of AI and other data related technologies as top priority in the near future. The AI Innovation Center's goal is to help companies start and accelerate their AI journey.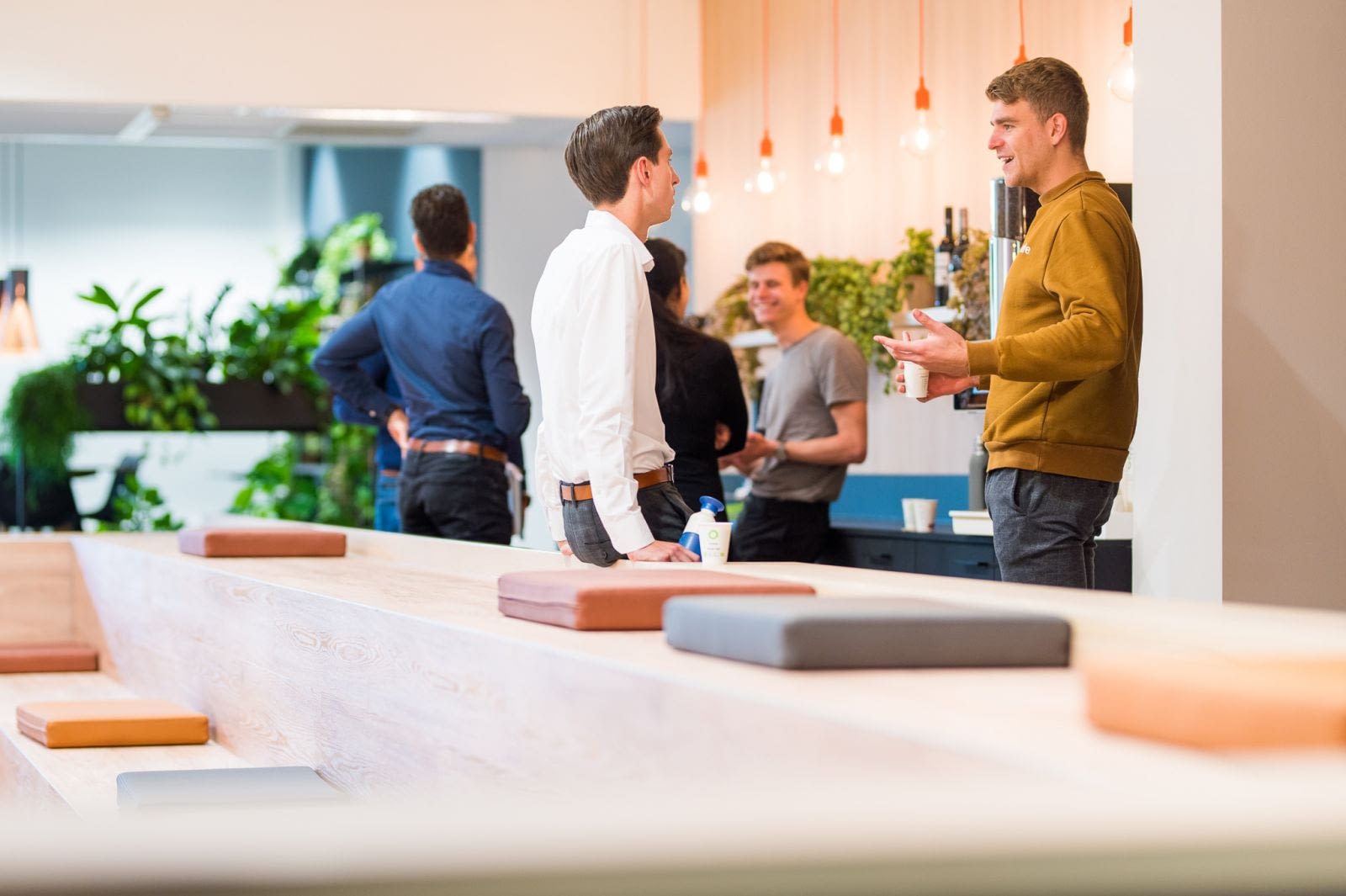 Knowledge
Organize events, workshops and training programs​
Support research and publish content
Bring in industry specialists to share the latest AI insights​
Ecosystem
We build a dedicated AI ecosystem and infrastructure to support and motivate companies to adopt AI and start new projects for market ready applications
We connect AI enthusiasts in our Center, our networks and in our community platform
Adoption ​
Drive adoption and therewith accelerate the application of AI technologies by companies in the Brainport Eindhoven region
We organize workshops that support AI acceleration and adoption
We offer a soft landing location (e.g. workspace, network) for early stage startups
The ambitious goal of the AI Innovation Center can only be achieved by collaboration. Therefore, the High Tech Campus joined forces with industry giants ASML, Philips, Signify and NXP to empower the ecosystem to develop the new center for the entire region. The AI Innovation Center focusses on three activities:
Knowledge sharing and creation via events & education
Orchestrating the AI ecosystem & creating the right infrastructure
Support and accelerate the adoption of AI applications and projects
Team AI Innovation Center
Want to become a partner or resident?
Are you interested in joining the primary industrial AI ecosystem in Brainport Eindhoven? Do you want to join the community, get a flex space, full office, or participate as a partner? We'd love to have a chat to talk about the possibilities!