Healthtech innovator Autoscriber has closed a seed round totaling 1.2 million euros from LUMO Fund II Seed Capital and the Brabant Development Agency (BOM).

Autoscriber is a Dutch health-tech startup based at the High Tech Campus in Eindhoven. The company capitalizes on recent breakthroughs in natural language processing to automate medical note-taking. "Our goal is to bring the human-centric element of medical consultations back to the forefront and to make tedious administrative tasks a thing of the past," says Jacqueline Kazmaier, co-founder of Autoscriber.

This investment round comes at a time when a declining number of medical professionals is putting increasing pressure on healthcare systems. Together with aging populations and the need to digitize processes and recordkeeping, this puts an enormous load on doctors, nurses, and other healthcare workers all over the world. 

To take the pressure off the system, there is enormous potential in making healthcare more data-driven. The challenge is that data-driven approaches to patient care (e.g. diagnostic support, analytics, precision medicine) require a lot of data on the patient and thus very complete patient files or Electronic Health Records (EHRs). 

"However, in practice, we see that medical practitioners don't have the time to fill out EHRs the way they are designed. Many valuable insights to improve healthcare get lost because data is captured in a suboptimal format or not captured at all," says Koen Bonenkamp, co-Founder of Autoscriber. 

The Autoscriber "Flow" product allows medical practitioners to record the conversation using their mobile phones and to receive real-time suggestions to fill out the EHR. The solution saves time, captures more data, and improves the consultation experience for doctor and patient, as there is more room for human connection.

Autoscriber has been a LUMO Labs portfolio company since 2021. "LUMO Labs has helped us get a lot of visibility," Bonenkamp said. Since entering the two-year LUMO Labs Venture Builder Program, Autoscriber has received several accolades, including the Gerard & Anton award (Top 10 Brainport startups), was selected as a finalist in the Extreme Tech Challenge Netherlands and Belgium regional finals and the EU Startup Summit and featured in the European AI Startups landscape.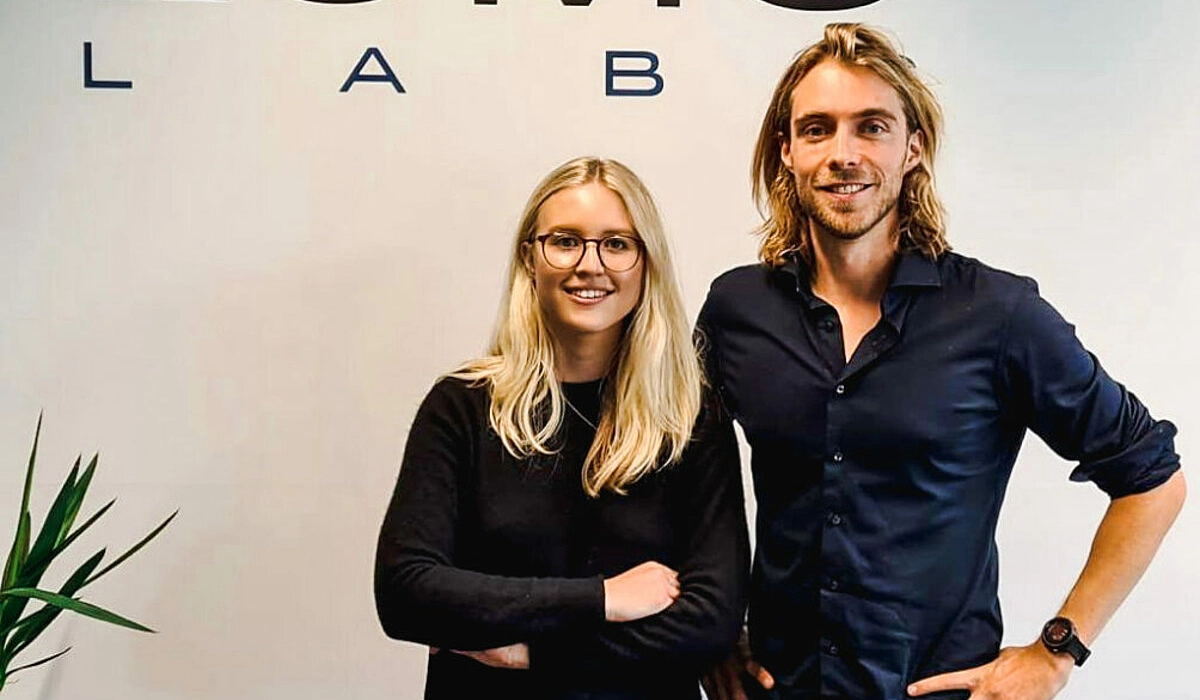 "Through our Venture Builder Program, we continuously challenge our founders in many different ways," said Sven Bakkes, LUMO Labs Founding Partner. "Jacqueline and Koen have brought together an exceptional team capable of turning a big vision into action. We look forward to our continued collaboration with them and their expanding team."
"Autoscriber's ever-increasing traction in healthcare clearly shows the market potential of their proposition," said Andy Lürling, LUMO Labs Founding Partner. "The additional funding will be used to speed up the roll-out and further development of the software and so increase its impact."
"We are thrilled to support this talented team in building an AI-first product to fundamentally improve healthcare workflows," said Robin Hendrickx, BOM Investment Manager. "By leveraging data and AI, Autoscriber can meaningfully reduce doctors' admin workload and, as a result, improve doctor satisfaction and patient outcomes."

"Our pre-seed phase was our 'build & learn phase'; this investment will fund our 'validate & optimize phase' and in the following round we will focus on scale," Kazmaier said. "We have reached the point where we have proven that the problem is real and that what we are building can offer a solution. There is clearly a huge need in the market and a willingness to make radical change – we struggle to keep up with requests for collaborations."

"To meet this demand, Autoscriber will use the new capital to grow the team. Our home base at the High Tech Campus and our development office in Cape Town gives us access to a global talent pool. We'll not only add more technical brainpower, but we've also made some exceptional operations and commercial hires in order to be ready for this exciting next phase," Bonenkamp concluded.