AI Innovation Session for Medtech: From Data to Intelligence
We cover aspects of the essential building blocks of AI for the health (care) sector: how to collect data, how to build intelligence from it, and then how to process data into valuable and actionable insights using artificial intelligence.
Program
Date: March 8th, 2022
Time: 11.00 – 12.30h
Location: AI Innovation Center, High Tech Campus Eindhoven 5
10.30: Walk-in
11.00: Kick off by AI Innovation Center and AI-hub Brainport
11.05: Start-up pitch: Max Roeters, Brush AI
11.10: Jeroen de Mast, JADS
11.35: Start-up pitch: Maartje Claassen, Sara Robotics
11.40: Kees van de Klauw, e/MTIC & NL AIC
12.05: Start-up pitch: Freya de Mink, Roseman labs
12.10: Q&A
12.30: Wrap-up & networking lunch
13.00: End of session
Please note: If possible according the COVID-measures this is a live-only event. The location has a maximum capacity; you will receive a confirmation of your registration two weeks before the event starts. If the COVID-measures do not allow us to come together, we will organize a livestream.
This event is part of the 'AI innovation Sessions for MedTech' series. Save the dates for the following events:
From Inspiration to Action: April 12th, 2022
Matchmaking Finale: June 7th, 2022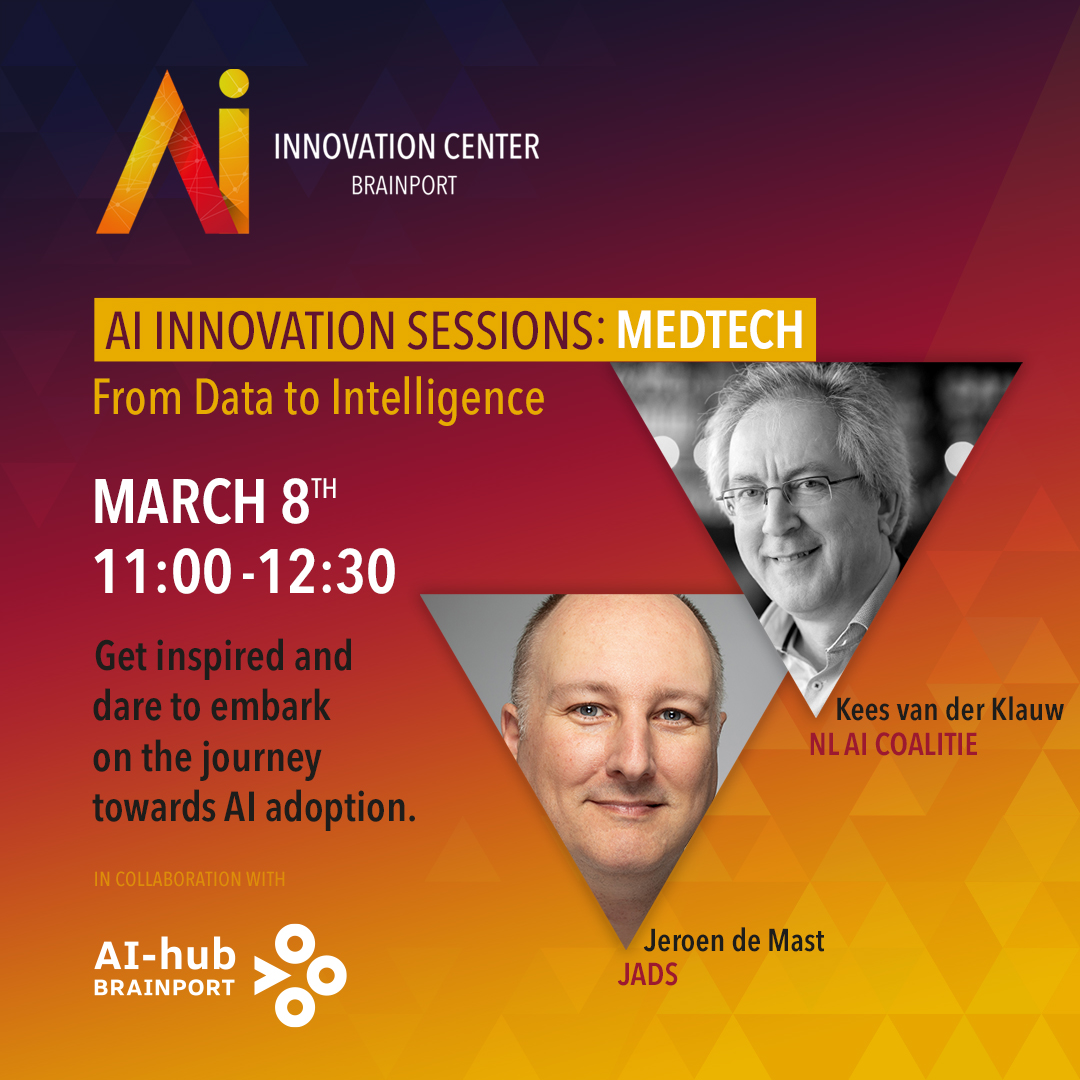 Key-Note Speakers:
Kees van der Klauw, Coalition Manager Dutch AI Coalition,
It seems obvious, and it really could make a huge positive contribution to health and care: bringing together and processing masses of data about diseases, diagnoses, treatments and results of patients in order to achieve better and faster results at lower costs. The data are there, but the follow-up turns out to be a persistent integral challenge with many aspects: technical, organisational, medical/ethical, legal, cultural, didactic, financial… None of the individual disciplines solve it. But then who?
The presentation discusses the integrated approach of the Dutch AI Coalition, that of e/MTIC and how this fits in with a national trend as initiated by HealthRI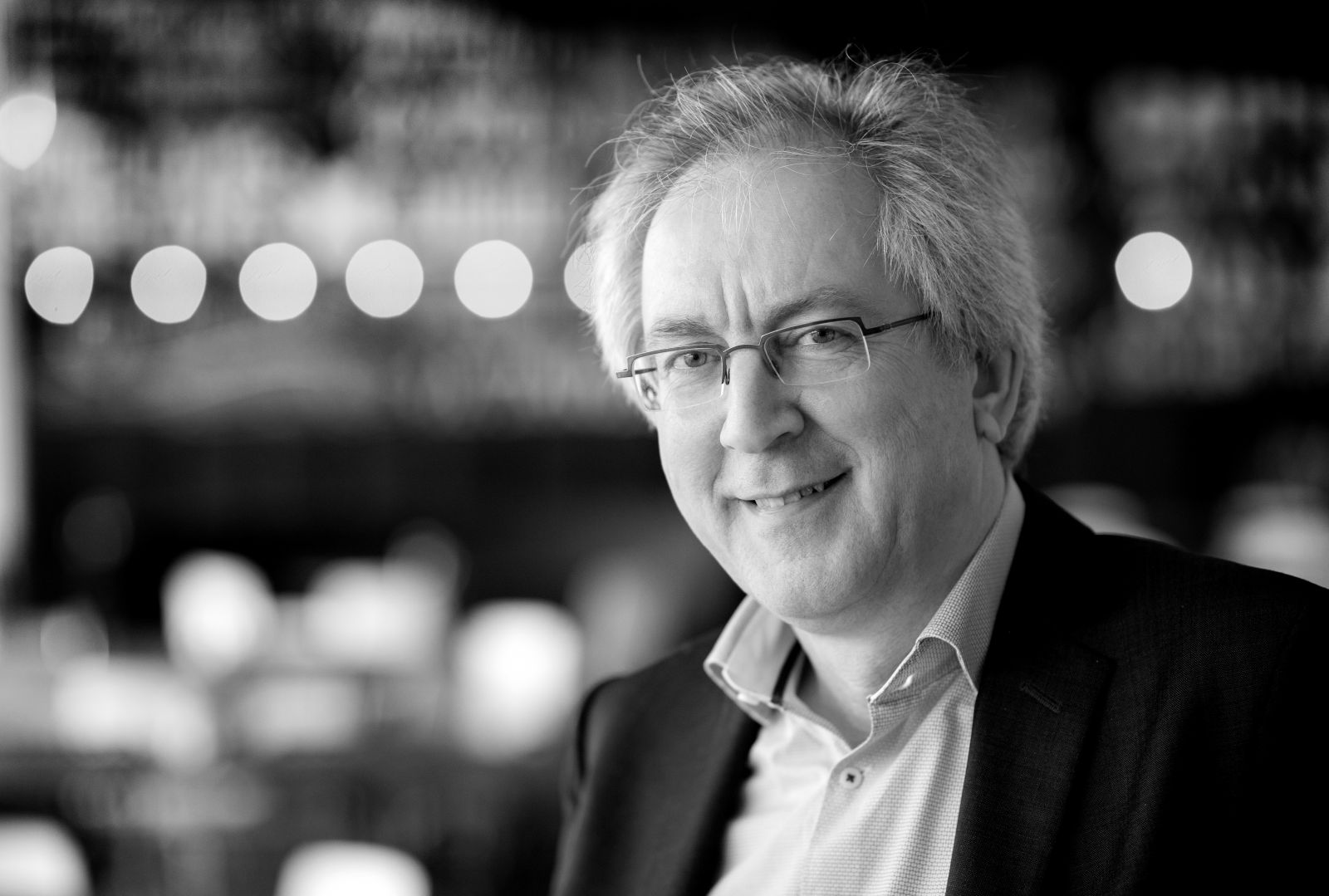 Jeroen de Mast, Academic Director at Jheronimus Academy of Data Science, Professor of Statistics and Data Science at the University of Waterloo (Canada) and Professor Data-Driven Business Innovation in the Amsterdam Business School.
Presentation: Data Science: New forms of data, new analytics, and new opportunities for business.
Register now